Elders are an asset to the community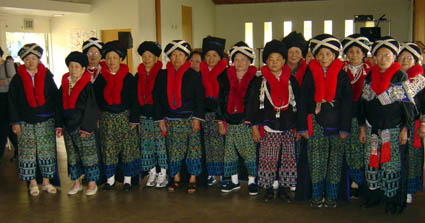 Elders in the Asian culture in Seattle are revered because of their wisdom and expertise. As the noted American icon Andy Rooney aptly wrote:
"I learned…that the best classroom in the world is at the feet of an elderly."
PAEP recognizes this asset and has successfully relied on the seniors as the leaders of the five groups we serve with great results.
Elders are either retired or semi-retired and have the time for community work. They are an excellent resource as volunteers in the kitchen, as greeters, as leaders in the dance and exercise program, with the food bank , and as well as fundraising and administrative activities.
They are an excellent conduit to the younger and affluent members of the ethnic community whom we rely on for voluntary donations and volunteer support.
Participatory Management
The management style of PAEP is participatory. All program's ideas are discussed with the community to ensure that they understand and accept the programs. We listen to their input and in most occasions it is incorporated in their program. For example for health enhancing activities the Filipinos like modern dancing and line dancing, some like ethnic dance, the Hmong are partial to military type calisthenics while the Polynesians are partial to dances similar to Hula dance. By getting them involved they become more committed and we are able to tap a rich source for volunteers from the communities we serve.
In our nutrition programs, the year end survey reveals the following results.
1000 senior clients, 350 of which are regulars, 200 are needy adults below age 60, at least 30 are in active need at any given time.
In 2013, over 44,000 meals were served, through the congregate meal program
57% attend the program twice a week, 30% once a week and 13% once or twice a month.
Reasons for attending the programs are: 29% for socialization, 23% for the healthy ethnic meals, 17% for the dancing and exercise, 14% for the blood pressure monitoring, 13% for the food bank and 8% for the various workshops on health, citizenship, ESL, etc.
92% expressed complete satisfaction with services while 8% said the music is too loud and sometimes the food is salty.
In return most clients give a donation from $0.50 to $ 2.00 each per meal. Some serve as volunteer drivers in bringing the elders home, greeters and help in table setting and cleaning up after the program.